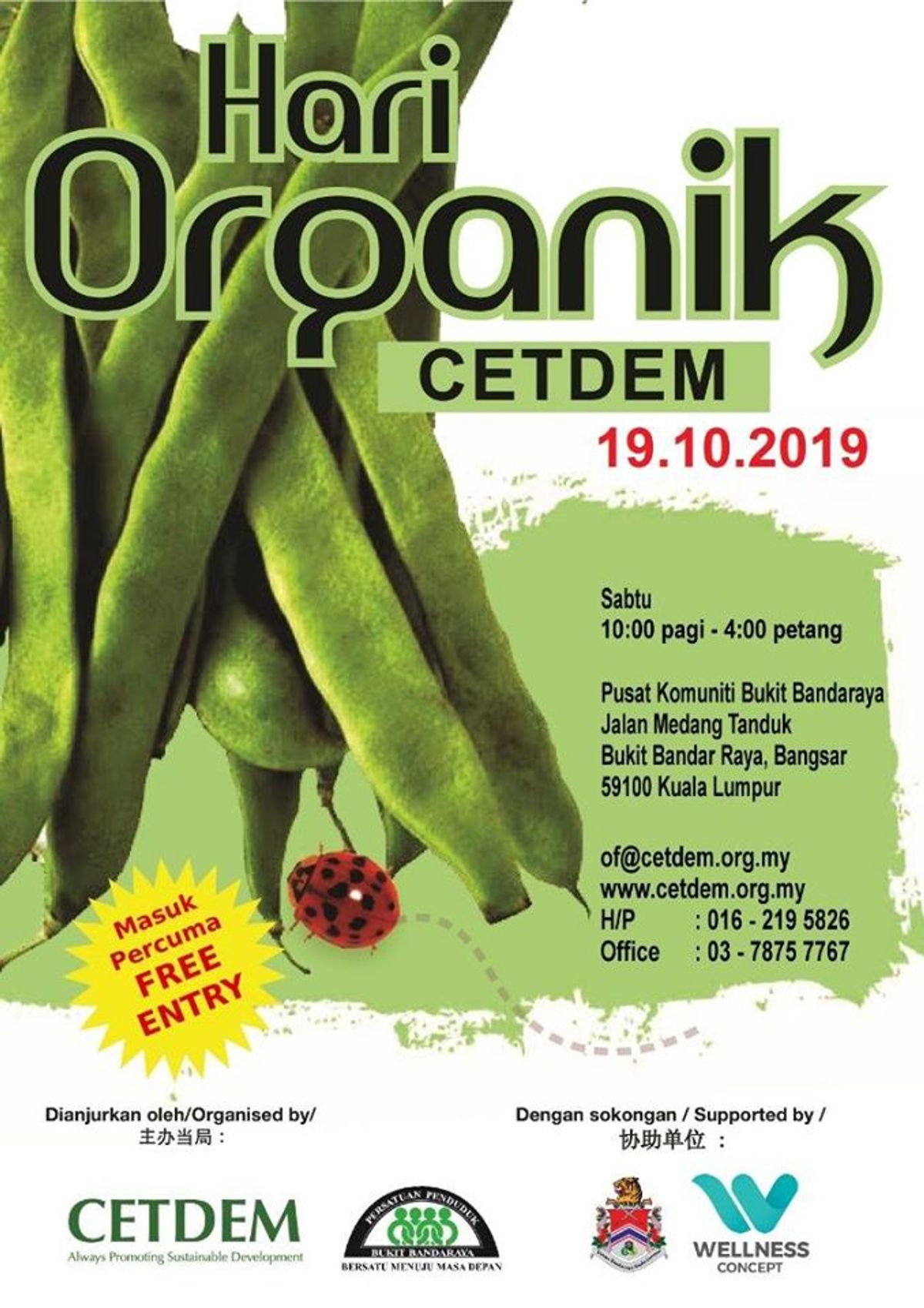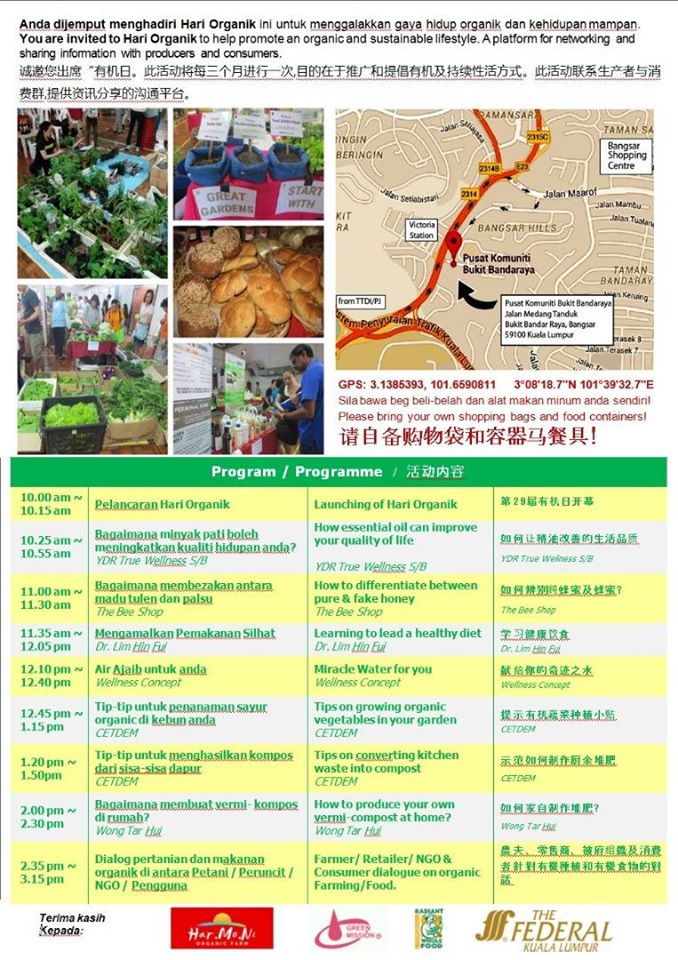 📣 BIOCOCO will be giving away discounts & free gifts for purchases & samples during hari organik. 😍😍
📣 CETDEM Hari Organik in Bangsar!! 📣
29th Edition HARI ORGANIK, Saturday 19 October 2019 Pusat Komuniti Bukit Bandaraya, Jalan Medang Tanduk, Bukit Bandaraya, Bangsar, 59100 Kuala Lumpur. 10.00am ~ 4.00pm
😁 4 more days to go is Hari Organik!
🌿 Come and get your fresh organic vegetables and fruits at affordable prices! Come and try eating ulam without sambal blachan! Join us for brunch, delicious 'Khaw yam' [Khaw=rice, Yam=mix in Siamese] & Black Glutinous Pulut rice mixed with healthy organic/natural ingredients, and much more are waiting for you! Looking for seedlings? There will be new types of edible plants/herbs that you may not have heard before….Look us up!
🌿 Have problem with vegetables and fruit trees not growing well? You may be able to find the solutions by looking up booths that are selling quality organic compost, fertilizer, soil enhancements and bio plant base pesticides etc.
🤩 Much much more offers! Get an Organic Hamper for the coming Deepavali for friends and relatives!
♻️ Please remember to bring your own shopping bags & tiffin carriers!